If you want to start your business in China, you really need an ICP. Even if you just want to have a Chinese version of your website, or a WeChat account. If you are thinking about starting an e-commerce site in China, ICP is a must.
What is ICP, Really?
According to the Chinese Ministry of Industry and Information Technology (MIIT), all websites hosted in Mainland China are required by law to obtain an ICP license. Applying for an ICP license is therefore a legal requirement if you wish to deploy a website in Mainland China powered on a Chinese Cloud Server.
What license do I need to host a website in Mainland China?
ICP Filing
An ICP Filing, known in Chinese as 'BeiAn' and also referred to as an 'ICP recorded by some sources, is the first level of ICP certification.
All applicants must apply for an ICP Filing regardless of whether their website is commercial or non-commercial in scope.
After obtaining an ICP Filing, the licensee will be eligible to host their website on a China-based hosting server or CDN, but will not be able to integrate e-commerce features or online payments.
As an ICP Filing does not permit the licensee to engage in direct online sales, the licensed website should only be used for informational purposes.
An ICP Filing can take up to several months to process but Alibaba Cloud offers processing within 20 working days.
ICP Commercial License
An ICP Commercial License, known as 'ICP Zheng' in Chinese allows online platforms or third-party sellers of goods and services to deploy their website on a hosting server or CDN within Mainland China.
To apply for an ICP Commercial License, you must first obtain an ICP Filing.
After obtaining both an ICP Filing an ICP Commercial License the licensee is eligible to launch a website with e-commerce and online payment integration on a server or CDN based in Mainland China.
An ICP Commercial License takes approximately 60 working days to process and WPORDER cloud provides this service to customers.
Application Materials
After the appropriate application materials have been collected, WPORDER Cloud will submit your ICP application to the government on your behalf. WPORDER Cloud will submit your application to the local branch of the Ministry of Industry and Information Technology (MIIT) in the province or municipality where your business is registered.
See full details regarding the ICP license application process and eligibility.
Contact Us: service@gwbma.com
Tel: +86 15901819201
WeChat QR: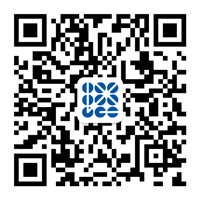 Note: As of 2016, final approval from the Public Security Bureau (PSB) is required for all ICP license applications. Applicants must submit a PSB ICP Filing application after their ICP Filing or ICP Commercial License is approved by MIIT and within 30 days of their website going live.